SYNE - the Borderless Social Impact Platform
SYNE provides a borderless social impact platform to help raise funds, create exclusive, personalized communities and share common interest stories and is the best window for creators and artists to get membership and support of followers.
Start a Project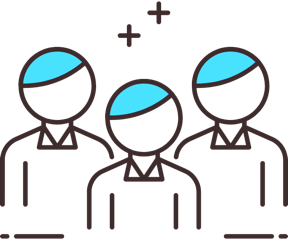 Social Giving
SYNE makes philanthropy accessible, inclusive and meaningful for everyone and helps fundraise for social causes or emergencies to create social impact, around the world.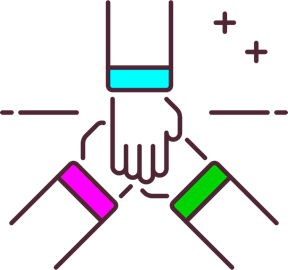 Impact Funding
SYNE helps connect with innovators worldwide to help achieve dreams; entrepreneurs with limited resources can use the platform to get funds from trusted partners and achieve growth.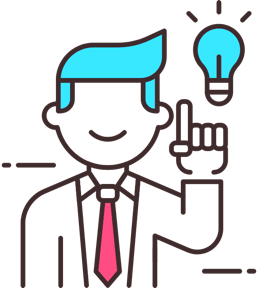 Social Change
SYNE helps create social change projects to empower people and communities for social development and helps put the spotlight on brands by upholding impact campaigns.
Impact Measurements
SYNE provides exclusive tools to partners to measure as well as analyse impacts within communities, which help in creating positive social impact on people and communities.
SYNE Social Impact for Not-for-Profits and Businesses
The unified impact platform from SYNE connects givers and supporters with your organization for
continuous fundraising and community activities within short period time and the most
comprehensive solution that every non-profit need for its growth.
Impact Projects
SYNE helps spin up impact projects, campaigns, petitions, events, fundraising and communities fast, syncs them with objectives and prompt supporters to share with their own networks.
Volunteering & Communities
SYNE helps create, promote and manage engagements with an integrated community of supporters and volunteers thereby creating communities to strengthen relationships in your organisation.
Beneficiary Tracking
SYNE provides end-to-end support to partners by helping track beneficiaries and ensuring that social giving initiatives reach the needy, which helps validate the social impact measurements of the project.
Employee Engagement
SYNE helps identify the most productive people within networks and helps equip them become spokespersons of the respective organisation, thereby helping unlock the power of the communities.
Monetize Circles
SYNE circles facilitates building communities for social impact, enables monetisation from supporters, and helps manage content, challenges and events across the world.
Challenges & Events
SYNE helps connect problem solvers and change makers for projects or causes and build personalised crowd communities thereby ensuring future gains from their expertise.
Turn your ideas and giving into Social Impact
Social Impact organisations - profit or not-for-profit - measures their success as an outcome
of impact on social, cultural and environmental metrics. For social entrepreneurs and
change makers wanting to create impact at scale, SYNE is the ideal platform to enable
the behaviour as it brings together all stakeholders in one place, thereby ensuring
accountability, responsibility and transparency.
The digital knowledge divide isn't about internet connectivity anymore. There are many educational technology companies operating in the world, but their products are not designed for low-income, under-connected kids in mind. Many of these paid products and learning elements do not reach the under privileged communities which thereby blocking significant social impact.
Brylls is using circles, events, communities and volunteering at SYNE to address education holistically.
SYNE Social Impact
SYNE transforms the way companies and organizations shape social change and impact.
SYNE believes social impact not only build brands but also serves as a fundamental business
driver. SYNE considers social impact work a competitive advantage and advocates that
corporate social responsibility efforts are not one-off, stand alone efforts of secondary
importance, often stifled by old paradigms.
Climate
Companies are increasingly under pressure to mitigate the impact their business has on the climate and businesses need to shift their focus to include supply chains, wherein the biggest climate risks and opportunities are found. From target setting to CO2 offsets, SYNE provides companies with the tools to measure and reduce climate impact at every level of the supply chain.
Modern Slavery
With an estimated 40 million people in conditions of slavery in the world, companies face significant risk of human rights violations in their direct and indirect supply chains. SYNE is developing an effective powerful supplier transparency and risk management platform that helps companies measure and improve social impact.
Ready to get started?
SYNE makes things happen by weaving technology and the human touch, providing all the needs in digital financial services. Explore SYNE or create an account instantly and start creating social impact projects. SYNE also helps design a custom packages for your non-profit or business.